The Open Risk Manual contains now quite a number of topics related to sustainable finance. The related category page has been augmented to organize them in a logical manner: There are two main schemes (arranged as matrices):
Grouping of concepts by economic entity (agent) and their financial activities (e.g. individuals, corporates and their typical respective economic activity that are affected by sustainability)

Grouping of concepts by the 17 Sustainable Development Goals and the available tools such as information technology, policies etc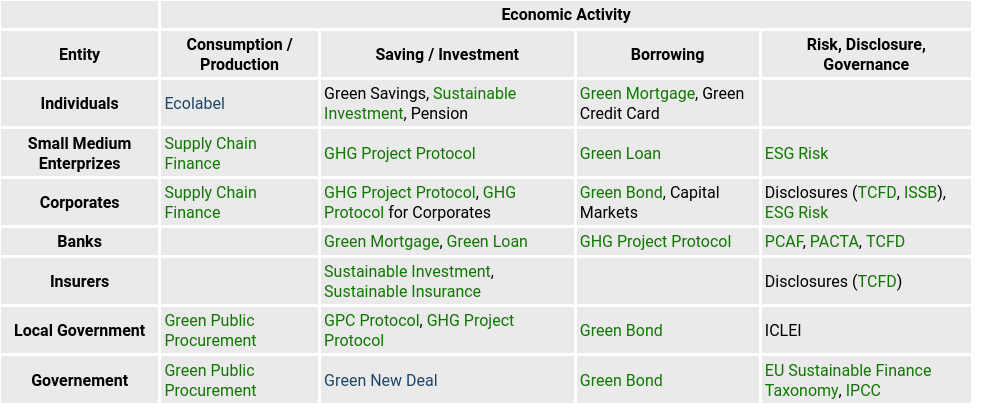 As with all entries of the Manual, this is a live page that continues being updated. Suggestions always welcome!