Course Collections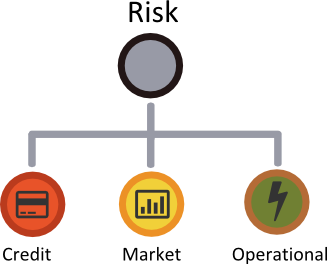 If this is your first time in the Academy you can familiarize yourself by going through the Demo which includes manuals, study plan suggestions and more.
The Course offerings in the Academy are organized around Course Cycles. Each Cycle contains several modules cover a particular subject. You can find the list and brief description of each Cycle below.
Further down, in the Available Courses section of the front page, you can find brief descriptions of all currently available courses (topics covered, difficulty level etc.)
The General Course Cycle is a collection of online course covering general topics in risk management and finance. Start here if you are new to the field and do not have more concrete learning objectives

The Risk Models using Python Cycle is a collection of online resources to assist developers interested in risk models using python. It includes fast paced tutorials on using python and mongodb for risk modelling purposes: How to work with spreadsheets using python, how to setup a credit portfolio database using MongoDB and a primer on computing concentration indexes using python

The Credit Concentration Cycle is a collection of online courses covering the diverse aspects of Credit Concentration Risk Management. The collection includes a fast paced (CrashProgram) introduction to the concept of credit concentration and longer (DeepDive) courses which cover regulatory frameworks around credit concentration and the how to measure name, sector and geographic concentration risks in credit portfolios



Skip academy news
Academy News
The 5 x 3 min = 15 min course giving a introduction to risk management for those with very little exposures to this subject has now been updated for the Fall 2018 season

The existing content continues being available in the meantime

The periodic table of risk is now available as an embedded app (accessible via the main menu). Let us know how you like it!

Skip courses