We are very happy to announce that our EU Datathon 2022 proposal based on the Equinox platform has been pre-selected to enter the formal stage of the competition
The EU Datathon is an annual Open Data competition organised by the Publications Office of the European Union since 2017. The competitions are organised to create new value for citizens through innovation and promoting the use of open data, in particular the datasets available on the official portal for European data
As Open Risk we submitted a proposal under Challenge 2 (Transparency in Public Procurement) that aims to integrate the rich dataset of the TED (Tenders Electronic Daily) dedicated to European public procurement into Equinox, thereby offering an innovative and powerful platform that supports green public procurement using the full machinery of Sustainable Portfolio Management.
We are very happy to announce that the proposal has been pre-selected to enter the formal stage of the competition!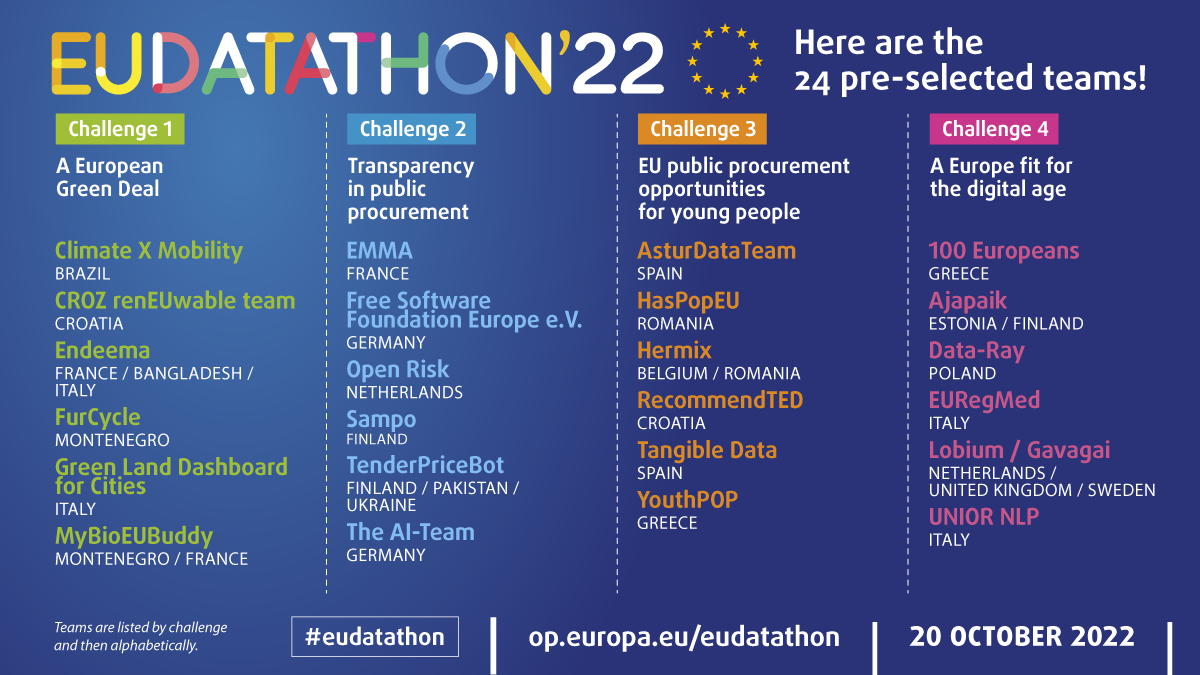 Are you interested in topics around sustainable finance and portfolio management? Your feedback, ideas and contributions, whether technical or non-technical are welcome for example:
Interest to learn more about these topics?